After working with Dan to design his debut album, About Time (read
here
), I received another brief from him, to design the logo for a summer festival named Powerdown, aimed at families to encouraging a 'no tech weekend'. The festival would have a range of activities aimed at both children and their parents. 
The name of the festival was decided by a competition, and within that, children also submitted their ideas about what the logo should look like. The winning logo would then be loosely translated into a professional logo for the festival.
The winning design focused on the idea of 'Hearts brighten as wifi decreases', which sums up the idea of the festival. My job was to create a professional but fun logo based on the winning design, staying true to the original meaning and aesthetics of the original.
As it is a family festival, the client also wanted to fill each letter of the word Powerdown with other entries submitted by the children, tiled to create a wallpaper behind each letter.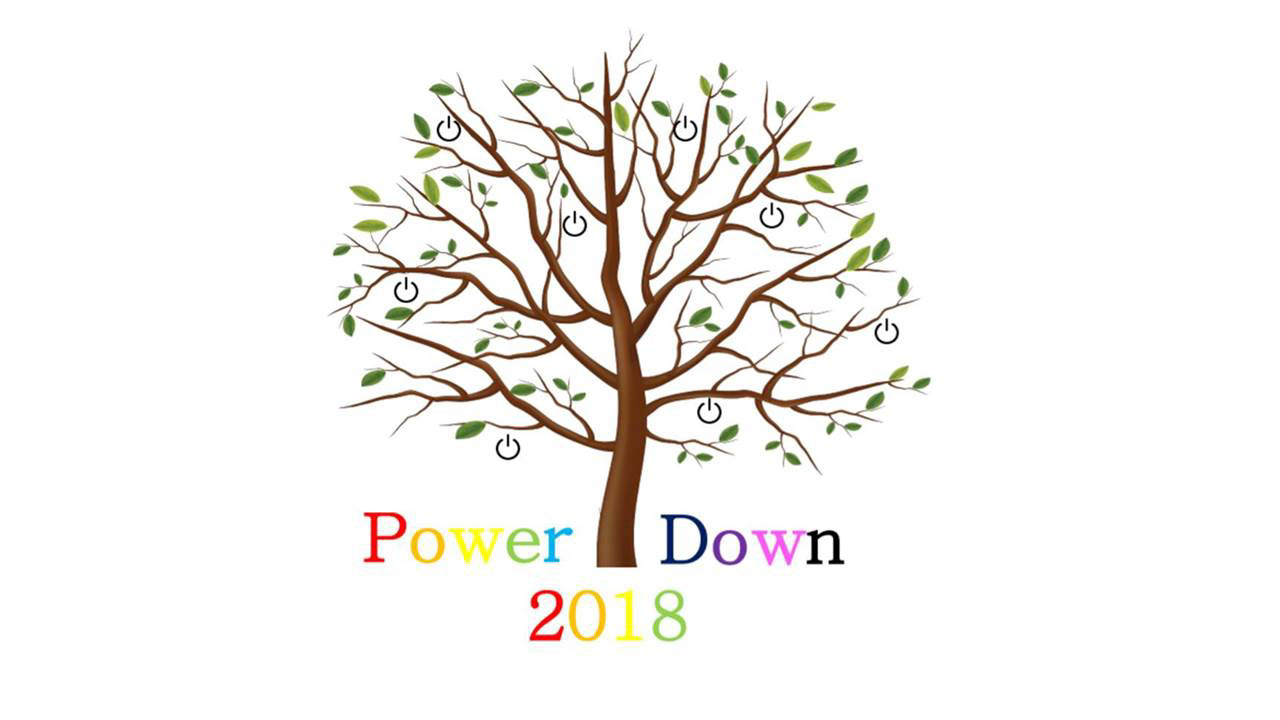 After receiving the brief, I informed my client that the individual designs would not be able to be seen in full, and mainly act as a colour/pattern for each letter. However, I first started trying to stylise the logo in a way to make it look a little more professional, picking typefaces with thicker strokes to allow more room to fill with the other contest entries, before also showing my client how the images would look tiled within each letter of the logo. I also advised that if the logo were to be used smaller, that a plain black or white variant would increase the legibility.
After I sent over the initial designs, I soon realised I had veered further away from the original design than the client had wanted. I made alterations to the logo, using grey for the hearts for a less healthcare / valentines day feel, and using a yellow 'glow' around the hearts to match the original design. In the end, I think the logo strikes a good balance between a more professional looking logo, as well as one which is clearly inspired from the child's winning logo submission. 
This brief made me realise that not all clients may be wanting a professional and clean logo. For Dan, the festival was about families having a good time without technology, and having that childlike charm to the logo was important. And I'm sure that for the children that entered, it must have been rewarding seeing their design as part of the logo on t-shirts and banners made for the festival.