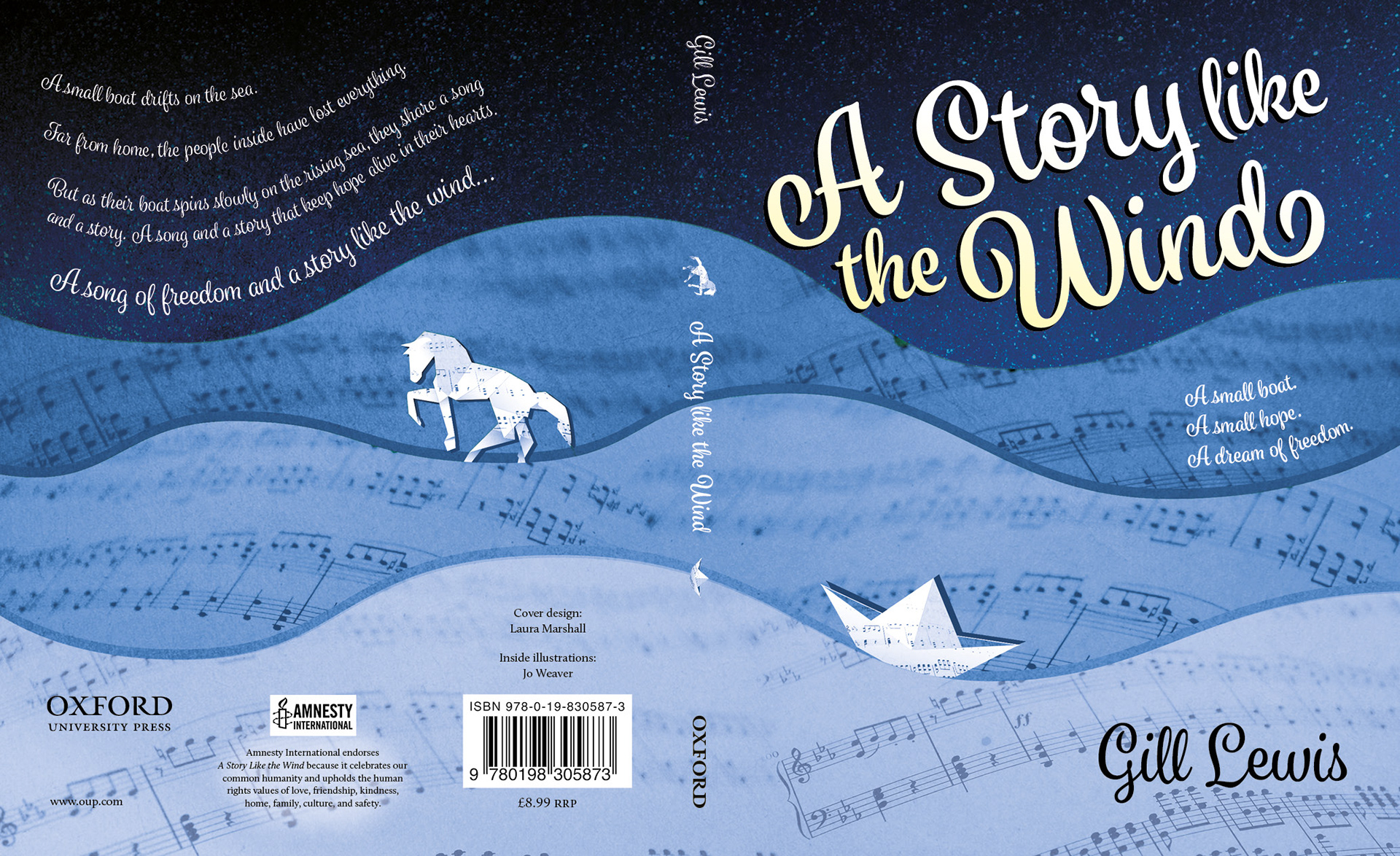 The brief for this project was to create a redesigned cover for the book 'A Story like the Wind', as well as come up for a concept for the new release "Girl with the Shark's Teeth'. We also had to create an alternative typographic cover for one of the two titles. 
I found it was quite difficult to redesign 'A Story like the Wind', due to the sensitive subject of the book (refugees fleeing), as well as being predisposed to the previous cover. The new addition had to echo the previous, yet be a completely new design.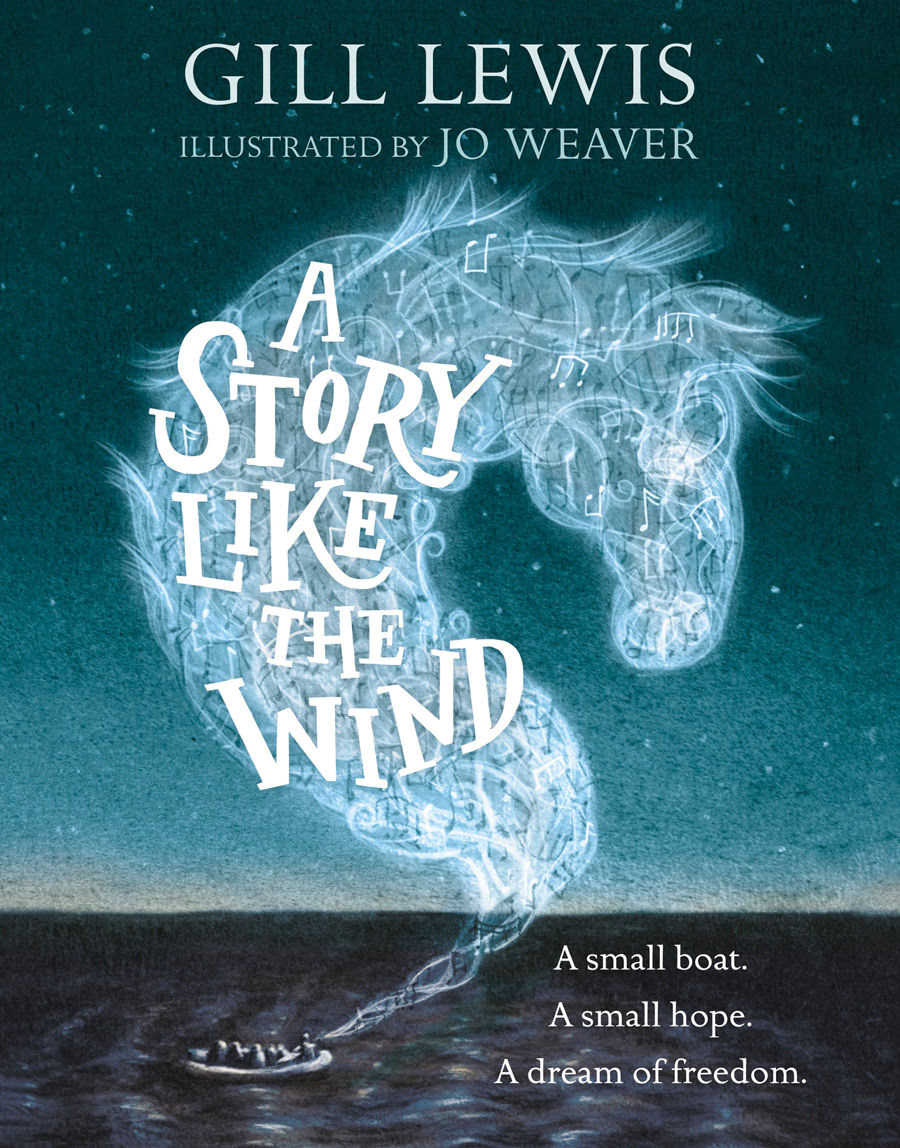 I started by sketching as I read both the published book and the draft extract we received for 'Girl with the Shark's Teeth', focusing on character development and key themes. I also experimented with different media and collaging, as both books were water based in location, which made me think of textured seas and waves instantly.
Due to both books having similarities in terms of setting, and similar target audiences, it was important to deal with each story in isolation to ensure the covers did not end up looking too similar. 
I knew I wanted to challenge myself, and work in different ways for each cover. I decided to incorporate digital illustration, hand-drawn type and layering of images and illustration to create my covers, as these were skills I wanted to improve at, as well as ones I deemed suitable to use in my cover designs.
I had never tried hand-drawn typography before, and I thought it would be perfect to use on my typographic cover, as the forms have more fluidity and personality than a standard typeface. I thought that "Girl" and "Shark Teeth" were almost juxtaposing ideas, so I wanted to style each part of the title differently. I also wanted to ensure that the book remained as gender neutral as possible to allow for a larger market appeal, as well as being suitable for the 9–12 market.
Some designs, such as my typographic cover, evolved quite a lot through the design process, due to similarities in background texture to the other design, as well as seeming a bit too mature for my target audience, which ended up with me scaling it back and making it seem more child appropriate with seaweed and bubbles. Others, like the Story like the Wind cover, remained mostly unchanged, except a shift from hand drawn type to a typeface due to illegibility when viewed online at small sizes.

Progression of each cover design
This remains to be one of my favourite projects, as I tried out new skills, as well as having an open brief, which allowed me to be more creative than in some of my other projects.